Rebuilding from hitting rock bottom
UCAN Thrive Online Personal Training specialise with helping entrepreneurs and professionals who have hit rock bottom and are ready to start climbing their way back up the mountain to mental and physical fitness.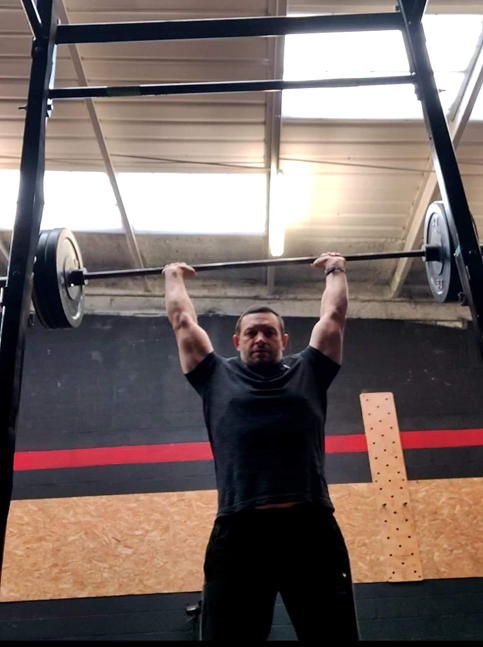 "Never be afraid to fall apart. It presents an opportunity to rebuild yourself the way you wish you had been all along" – Rae Smith.
Extremely fortunate and incredibly rare is a person who never stumbles in life. What really challenges us mentally, emotionally and physically, are the few times we hit those massive, dramatic roadblocks – be it health problems, financial hardships, divorce, addiction or the loss of a loved one.
These situations can make us feel dark, hopeless, lost and stuck, like we've just hit rock bottom. But rest assured, it is possible to revive ourselves and rejoice once more as a brighter, better person.
Having hit rock bottom myself and stared suicide in the face I realise how hard it can be to rebuild and become the person you desire to be. It's with this experience I am fortunate to have worked with hundreds of people and help them rediscover their positive physical and mental health.
Are You Ready To Make This A Lifestyle And Not Just A Diet?

Motivate
I am a qualified fitness professional concentrating on providing each client with a tailored approach to their fitness and lifestyle goals. Having spent over 20 years in the health and fitness industry I pride myself on providing a personalised and passionate service to my all clients.

Inspire
In order to tailor an exercise programme central to my clients aims, I require each to complete an initial fitness assessment. It is important to really dig deep and figure out what and why you have made this step to reach out. Find your purpose.

Achieve
Based on this fitness assessment, I consider a client's strengths, weaknesses and any personal limitations, preferences or medical considerations that may be applicable. This allows me to provide each client with the most effective and safe programme to achieve their desired results.
Personal Training Packages
We Show You How Fitness & Nutrition Needs To Run In The Background Of Your Lifestyle - Not The Other Way Around!
I am super proud to be sharing my brand new on line course with you today which is called UCAN Thrive!
UCAN Thrive is an online coaching platform which will give you the blue print you need to get your life back on track and start achieving again!
With a mix of exercise, coaching and mental health activities over 12 weeks, you will see your life improve greatly as you start to see positive changes in your physical and mental health and fitness and be that person you want to be!
Together we will focus on getting you back on top form, mentally and physically. We will build you back up from the inside to out using specific tools, techniques and experts in their field. These tools are proven to work and have achieved phenomenal success with hundreds of clients just like you over the years.
We will help you set realistic goals
We will help you get back into the swing of exercise
You will begin to put yourself and your health first
You will have regular coaching and accountability from me
You will gain confidence in yourself week on week
If you are ready to take that next step then click to sign up here!
Let's do this!
Jim